Emergency service



Our
Partners
Hearfield Research Ltd. Superior Webdesign.
Pokorny GesmbH Electrical installations, network installations and special purpose devices.
Services for
companies and organizations
As your partner in the areas of consultancy and information technology, our goal is to assist you with planning, operation and improvement of your information and communication technology systems. We want to provide you with the best possible support for and from these systems for your individual case. Our goal is not to create technical solutions for their own sake.
This requires mutual trust - our first building block for this is reaching together with you a clear definition and understanding of your requirements, your goals as well as your expectations vis-à-vis our co-operation, the solution and the framework in which we will work together to achieve your goals.
Our services are performed in constant co-ordination with you - the implementation of adequate mechanisms to ascertain progress are for us as important as is your need for current information of the state of the individual work packages.
Our services are based on industry standards, such as BS/ISO standards, and best practices as per ITIL and PMI project management.
We offer services in the following areas:
1 - ICT Architecture

- not yet translated
2 - Seminars for users, experts and management staff

- not yet translated
3 - Audits
4 - Network
5 - Disposal of hardware and office equipment
6 - Data recovery
7 - Data conversion
8 - Rental
9 - Other
... and many more.
How
much?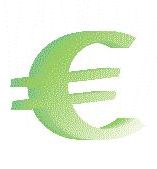 We invoice set hourly rates depending on the kind of service provided. A number of services is available as lump sum offers, our customers can also enter into service or project management contracts with us and/or acquire blocks of hours at a reduced price.
Contact
us, we will provide you with a specific offer for your requirements.
Back to service overview.