Emergency service



Our
Partners
Hearfield Research Ltd. Superior Webdesign.
Pokorny GesmbH Electrical installations, network installations and special purpose devices.
1 - ICT Architecture
ICT Architecture comprises all static and dynamic aspects of the framework defining your company's information and teleceommunication structures. It can be seen as a baseline definition which serves to describe and co-ordinate components and structures of a company's ICT systems.
Some of the more tangibe building blocks of ICT architecture are hardware, software, network devices and communication appliances. Mechanisms for managing these according to pre-defined procedures with set parameters (configuration and capacity planning, change management, standardization of all components as well as policies and procedures, backup of data, service level agreements with agreed availability and reliability parameters, disaster recovery planning, contingency planning, risk management etc.) ensure friction free and efficient operation of your ICT systems.
We guarantee independent services, our expertise and competence ensure ICT architecture and systems that are built for your requirements, not around a product that we like to sell.
The following is not yet translated completely.
Review of requirements, analysis, formulating the
ICT architecture

concept

As a first step, we discuss and formulate together with you your requirements and analyse existing systems with a view to support your business processes comprehensively.
1.1
Standard

ization
1.2
Risk

Management
1.3 Policies
&

Procedures
1.4 Disaster
Recovery
.. or how to ensure business continuity when part or all of your ICT systems decide not to perform their tasks.
1.5
Service

Level Agreements

SLAs are increasingly being used also for the provision of internal services for a variety of reasons. They serve as authoritative description of the services provided, their quality, time and other parameters.

We can assist you with conceptualization, implementation and recurring reviews and monitoring of the pre-defined parameters to ensure that the SLAs remain synchronized with your requirements.
1.6
Benchmark

ing
How
much?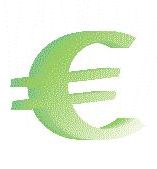 We invoice set hourly rates depending on the kind of service provided. A number of services is available as lump sum offers, our customers can also enter into service or project management contracts with us and/or acquire blocks of hours at a reduced price.
Contact
us, we will provide you with a specific offer for your requirements.
Back to service overview.